Flat Bars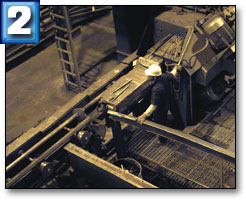 MECHANICAL DESCALING
Commonly known as shot blasting, there is nothing common about the cost-controlling efficiency built into our process. Each steel bar is individually pinged more than 1.1 billion times by machines that throw five gallons of shot every 10 seconds. Shot size mixtures are rigorously maintained to assure production speed and finish quality.
Rectangul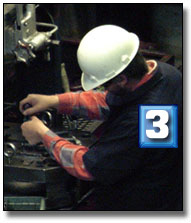 STOCK AND CUSTOM DIES


Our broad selection of internally owned and maintained dies saves time and money for WPS customers. An extensive selection of solid dies for rounds, hexes and other shapes assures access without delay.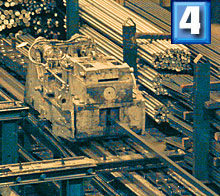 COLD DRAWING
The cold drawing process makes steel that is stronger, straighter, brighter and closer in size and tolerance to the precise requirements of each customer application.
On all orders, our die experts and machine operators both measure and document specifications on five bars per bundle drawn - a quality assurance system unmatched in the industry.